Minerva bistro re-opening
Minerva bistro is re-opening to the public on Monday, June 8th, under new management of Franjo Medic
On offer are diverse breakfast (8.00 – 11.00 h) and international/mediterranean lunch (11.00 – 15.00 h) menus, as well as an all-day menu, including delicious focaccias, waffles and cake.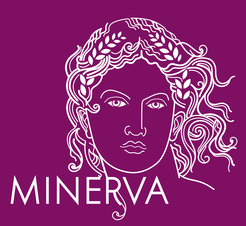 Minerva is re-opening complying with current hygienic regulations for restaurants. Thus, please be prepared to leave your contact details and use masks until eating at the table. Please make sure to bring your own mask. Tables are arranged to be seating at least 1.5 meters apart.

Minerva Bistro is located in the building of the Max Planck Institute for Brain Research, Max-von-Laue-Str. 4, 60438 Frankfurt am Main (Campus Riedberg).
Contact:
Franjo Medic
E: minerva@brain.mpg.de
T: 069 / 850033 3550