Bar of Science
The Bar of Science features exciting talks from speakers at the MPI for Brain Research and other local Neuroscience Institutes. The talks are specifically tailored to the broader public and presented in a casual bar setting, allowing to enjoy some great science and discussions while sipping on a glass of wine.
Since 2018, we have organized the Bar of Science events in close collaboration with the non-profit association Hinter der Natur e.V. at the central Denkbar venue (Frankfurt-Nordend). The project was initiated in 2017, based on the idea and initiative of our former postdoc, Dr. Or Shahar, and former press and public relations officer, Dr. Arjan Vink.
Due to the pandemic, we are currently not hosting Bar of Science events. In the meantime, you can explore our prevoius events and talk summaries below. We alternative between English and German talks.
Impressions of Bar of Science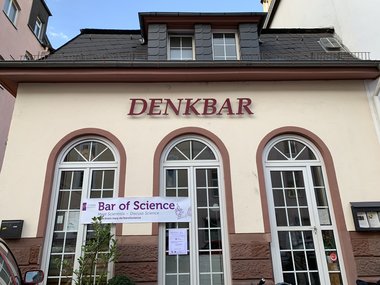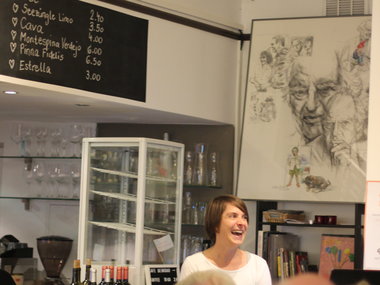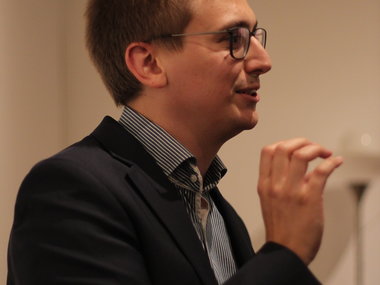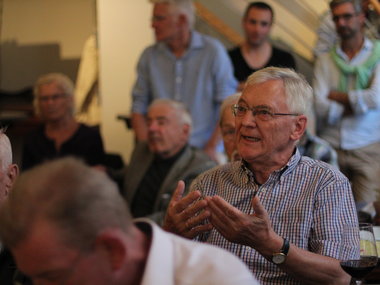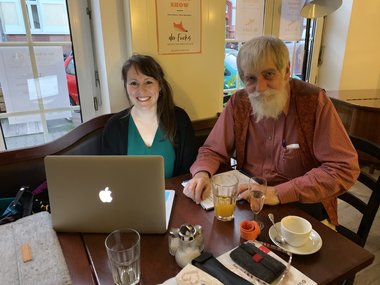 Previous Events