Erin Schuman has been awarded the Mika Salpeter Lifetime Achievement Award
The Society for Neuroscience (SfN) recognizes Erin Schuman for her outstanding career achievements in neuroscience and for promoting the professional advancement of women in neuroscience. She will receive this prestigious award at the SfN annual meeting in San Diego.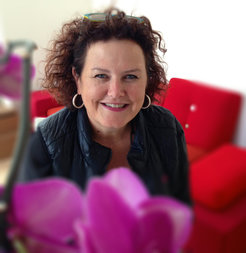 Erin Schuman was born in San Gabriel, California, and obtained her Bachelor´s degree from the University of Southern California (1985) and her Ph.D in Neuroscience from Princeton University (1990). She conducted postdoctoral work in the Department of Molecular and Cellular Physiology at Stanford University. In 1993, she joined Biology faculty at the California Institute of Technology where she moved up the ranks to Full Professor. In 1997 she was also appointed as an investigator of the Howard Hughes Medical Institute. In 2009, she was recruited as a founding director of the Max Planck Institute for Brain Research and moved to Frankfurt, Germany. Erin´s fundamental contributions to the field of neuroscience include the study of protein synthesis in neurons, particularly neuronal processes. Schuman´s work has helped to transform our understanding of how synapses work in the brain.
Erin is not only a pioneering researcher but also a dedicated teacher and an engaging mentor for trainees in her laboratory. She continues to demonstrate a strong commitment to promoting women in neuroscience in the Max Planck Society, where she made it a condition of her recruitment that a new child care facility be built on campus and spearheaded an initiative outlining changes in recruitment practices aimed at doubling the percentage of female directors in the Max Planck Society's Biology & Medicine Section to twenty percent by 2020.
The Max Planck Institute for Brain Research congratulates Erin on this huge effort and is deeply grateful for her ongoing dedication in promoting women in science.
Links: https://brain.mpg.de/schuman