Erin Schuman is elected member of the United States National Academy of Sciences
The National Academy of Sciences is recognizing Erin Schuman for her outstanding contributions to neuronal cell biology
The National Academy of Sciences has elected Erin Schuman, director of the Max Planck Institute for Brain Research (Frankfurt, Germany) to their membership. Members are elected to the National Academy of Sciences in recognition of their distinguished and continuing achievements in original research. Membership is a widely accepted mark of excellence in science and is considered one of the highest honors that a scientist can receive. The election results were announced on April 27, 2020.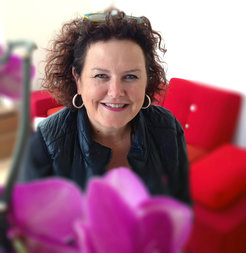 Erin Schuman

Born in 1963, Erin Schuman obtained her Bachelor's degree from the University of Southern California and her Ph.D. in Neuroscience from Princeton University. She carried out her postdoctoral work in Molecular and Cellular Physiology at Stanford University. In 1993, she joined the Biology faculty at the California Institute of Technology and in 1997 she was also appointed as an investigator of the Howard Hughes Medical Institute. In 2009 she and her husband Gilles Laurent were recruited as directors of the Max Planck Institute for Brain Research and moved to Frankfurt, Germany where Schuman heads the Department of Synaptic Plasticity.
In 2014 Erin Schuman was elected to the European Molecular Biology Organization (EMBO) and in 2017 she was elected to the German National Academy of Sciences Leopoldina. Throughout her career, she has been honoured with awards and recognition, including the Pew Biomedical Scholar Award, the Beckman Young Investigator Award, the the Salpeter Lifetime Achievement award from the Society for Neuroscience and, earlier in 2020, the prestigious Louis-Jeantet Prize for Medicine.
Local protein synthesis in neurons
Erin Schuman dedicates her work to the study of neurons, the most structurally complex cells in the human brain and body. The strength of communication between neurons is determined and regulated by proteins, molecular building blocks, that inhabit their connections, called synapses. Erin Schuman and her team have provided the first evidence that proteins made locally near synapses are fundamental for synaptic communication and plasticity. Schuman's research team over many years has shown that thousands of messenger RNAs (the templates for protein synthesis) are present within neuronal processes. The team has developed, together with colleagues, a set of methods that allow researchers to mark, purify and visualize newly synthesized proteins. The proteins made with neuronal processes are used for the ongoing activity at synapses and when synapses are modified during learning and memory ("plasticity"). Her work on synaptic plasticity is central for understanding how synapses work as well as how to target neurodevelopmental disorders and rehabilitation following brain damage.
When asked about how Schuman felt after receiving the phone call from the National Academy of Sciences last night she says: "I was very happy and honoured to be recognized. Societies like the NAS and Germany's Leopoldina Academy are especially important during times of crisis- to provide valuable scientific information and advice to politicians and citizens."
We congratulate Erin Schuman and all newly elected members, including Tobias Bonhoeffer, director of Max Planck Institute of Neurobiology (Munich, Germany), Patrick Cramer, director of the Max Planck Institute for Biophysical Chemistry (Göttingen, Germany) Anthony Hyman, director of the Max Planck Institute of Molecular Cell Biology and Genetics (United Kingdom), Volker Springel, director of the Max Planck Institute for Astrophysics (Munich, Germany) and Mark Stoneking, group leader at Max Planck Institute for Evolutionary Anthropology (Leipzig, Germany), on this outstanding achievement and honour.

For more information, please contact:

Erin Schuman
Tel: +49 69 850033 1001
E-mail : erin.schuman@brain.mpg.de
Website: www.brain.mpg.de
Links:
www.nasonline.org/news-and-multimedia/news/2020-nas-election.html