Erin Schuman elected to American Academy of Arts and Sciences
Max Planck Institute for Brain Research director and Brain Prize winner Erin Schuman has been elected to the American Academy of Arts and Sciences. She shares this honor with 268 new members who join the prestigious institution this year.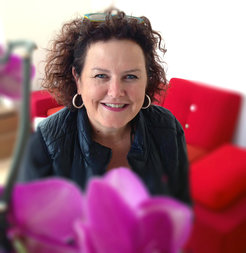 An alumna of USC, Princeton and Stanford, Schuman is best known for her pioneering work on molecular mechanisms of brain development and plasticity, including her discovery that neurons can synthesize proteins outside the cell body, within dendrites, a phenomenon called local protein synthesis.
Her lab at the Max Planck Institute for Brain Research in Frankfurt, Germany, which she heads together with husband Gilles Laurent, also a renowned neuroscientist, focuses on studying the molecular and cell biological processes that control protein synthesis and degradation in neurons and their synapses. Only last month it was announced that Schuman won the Brain Prize, the world's most coveted prize in Neuroscience, for her work.
"It's such an honor to be elected to this esteemed group of artists, politicians, scientists, writers and thinkers - all leaders who have had such a huge influence on the United States, my home country, and the globe", says the California-born scientist.
When announcing this year's new members, Academy President David W. Oxtoby said, "With the election of these members, the Academy is honoring excellence, innovation, and leadership and recognizing a broad array of stellar accomplishments. We hope every new member celebrates this achievement and joins our work advancing the common good."
The American Academy of Arts and Sciences is one of the oldest and most prestigious honorary societies in the United States. It celebrates excellence in the arts and humanities, business, public affairs, and science. It also conducts independent, multidisciplinary policy research. Among the more than 14,600 members elected since its foundation in 1780 are such illustrious figures as Charles Darwin, Albert Einstein, Stephen Hawking, Maria Mitchell, Jane Goodall, and Michelle Obama.
For more information visit https://www.amacad.org/news/2023-member-announcement