Tatjana Tchumatchenko appointed Fellow of the Young Academy of Europe
We are pleased to announce that Tatjana Tchumatchenko, Research Group Leader at the Max Planck Institute for Brain Research, was recently appointed as a Fellow of the Young Academy of Europe.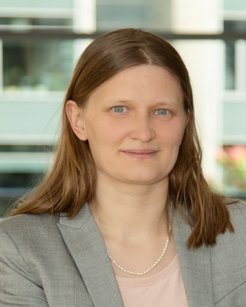 Since 2013, Tatjana Tchumatchenko has been leading the Theory of Neural Dynamics Research Group at the MPI for Brain Research. Her research group aims at combining mathematics, physics and computer science to provide a better understanding of how neurons encode incoming information.
Tchumatchenko wishes to promote scientific advancement and provide the opportunity for her peers to thrive in their academic and research careers. This is why she has mentored over thirty MSc, BSc and PhD students since starting her position as a group leader. She also plays an active role in encouraging women in science by introducing integrative plans in multiple institutions.
Her research is funded by notable institutions including the Max Planck Society, the German Research Foundation (DFG) and the Hessian Ministry of Science and Arts. She has further been awarded several prizes and grants to support her work including the Dollwet Foundation Award in 2016, the Behrens-Weise-Foundation Award in 2013, and the Heinz-Maier-Leibnitz Prize in 2016. Recently, she was selected by the Focus Magazine as one of 25 young innovators who will shape Germany in the next 25 years.
The Young Academy of Europe is an initiative of recognized European young scientists with outspoken views about science and science policy. Its key aims include providing advice and feedback on science policy across Europe from a 'younger perspective', as well as creating and fostering a network of top young researchers across disciplines in Europe.
Links: