Erin Schuman elected as member of Leopoldina
We are happy to announce that Erin Schuman, Director at the Max Planck Institute (MPI) for Brain Research, was recently elected as a member of German National Academy of Sciences Leopoldina.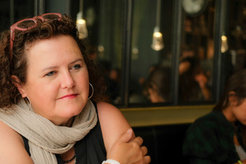 Since 2009, Erin Schuman has headed the Department of Synaptic Plasticity at the MPI for Brain Research. She is a professor at the Goethe University since 2015. Erin received many prizes and awards, including two Advanced Grants from the European Research Council. In her acceptance letter, she states that it is an honor to be a member of the oldest German-speaking society of scholars with a history of more than 350 years, especially since it means that the science-based advice that Leopoldina gives to politics and society has more weight and is more likely to be heard. The MPI for Brain Research congratulates Erin on this great achievement.