MPI-BR Directors elected as new EMBO Members
On May 7, EMBO announced that 106 outstanding researchers in the life sciences were newly elected to its membership. New members include Erin Schuman and Gilles Laurent, both Directors at the Max Planck Institute for Brain Research (MPI-BR), as well as Wolf Singer emeritus director at the MPI-BR and Senior Research Group Leader at the Ernst Strüngmann Institute for Neuroscience.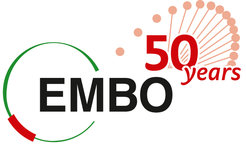 EMBO Members make invaluable contributions to the organisation by providing suggestions and feedback on the activities of EMBO. They serve on selection committees for EMBO programmes and mentor young scientists. Their input has helped to promote excellence in life sciences since 1964. We congratulate Erin, Gilles and Wolf for this achievement.